OxygenForIndia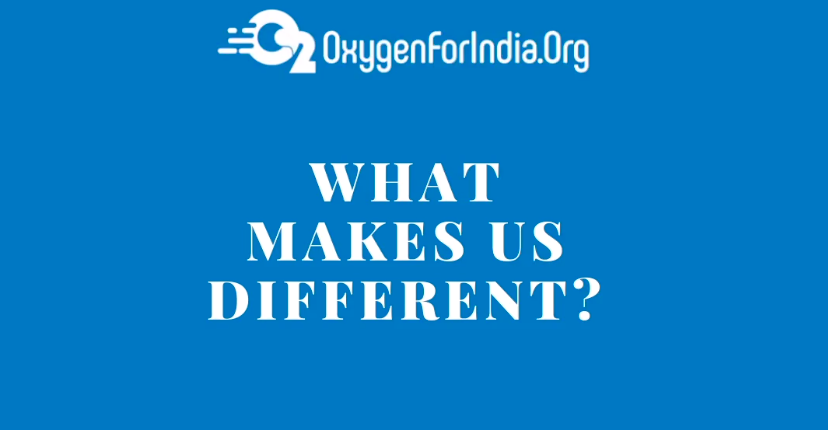 What is it about team OxygenForIndia that is helping us procure better, raise funds quicker, and deploy on the ground faster?
When there is a crisis of unprecedented scale, it is crucial that we focus on the crux of the matter and not get caught in the maelstrom of noise. This is what the team constantly strives to do.
Our focus is on increasing capacity in hospitals through rotation of hospital beds. Hospitals are unable to release beds as recovering patients do not have access to oxygen at home. As a result, this bed is now unavailable for someone who is probably, more critically ill.
Ensuring that oxygen is made available at home to these patients who are recovering, means the bed in the hospital can now be taken by someone critically ill and who needs hospital care.
We are convinced that the focus has to be not just in getting oxygen but in getting oxygen to those who truly need it.
This is why we are the only organization setting up a triage system to assess patient needs before issuing either an Oxygen Cylinder or an Oxygen Concentrator.
We are convinced that we need to hedge against the issues with shipping. We are sourcing cylinders and concentrators from China and US to avoid logistical challenges with any one location, derailing the effort.
While Oxygen Concentrators seem to be a popular choice, we need to bear in mind that these do not run on inverters. They only run on power. In a country like India where power is unreliable at best,in the event of a power failure, the concentrator will shut down. This could be dangerous for someone dependent on it.
This is the main reason that although we are procuring Oxygen Concentrators, we are focusing considerable energies on Oxygen cylinders and solving the logistics around refill and reissue.
There are not many people on the ground who are approaching the crisis the way we are. And that is fine. We continue to partner with others to complement and augment one another's efforts to accelerate getting oxygen to the people in need.
The strength of our convictions powers us forward. We thank each and every one of you for your support!