OxygenForIndia
700 oxygen concentrators – how we expedited their shipment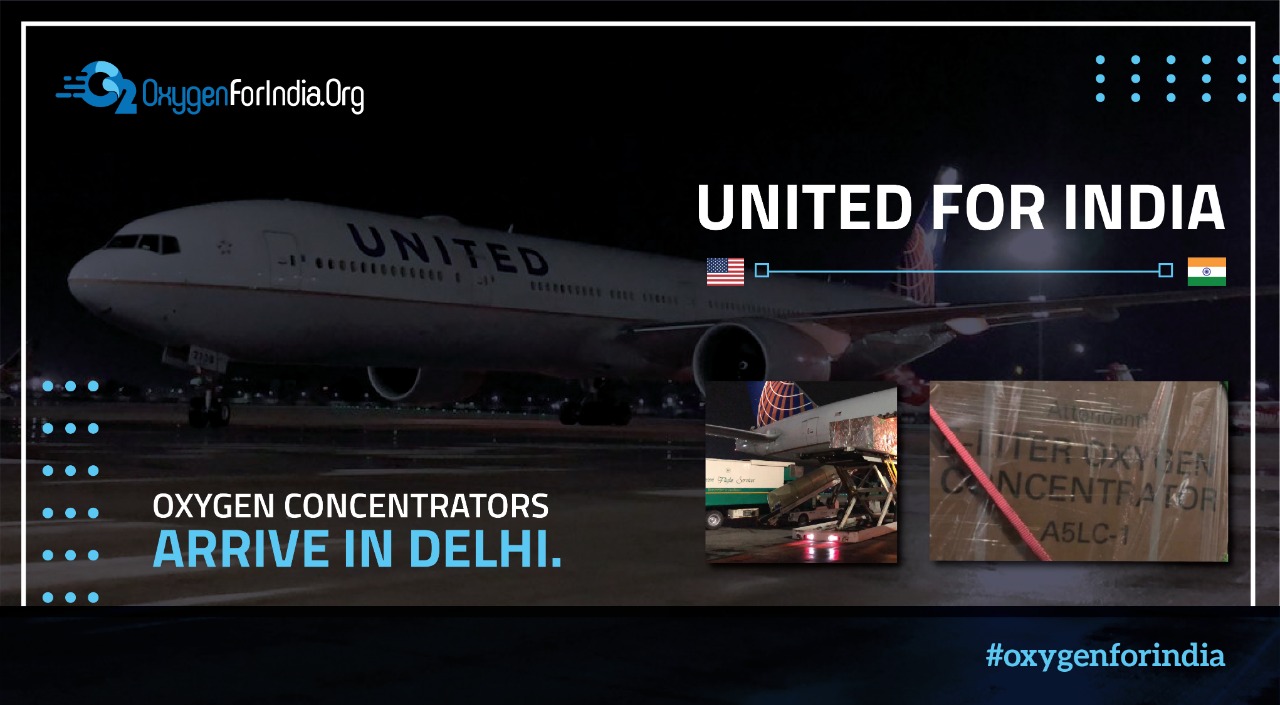 How the latest batch of oxygen concentrators got here is a classic example of how at #OxygenforIndia, our teams are pivoting every time the situation changes.
 At 11:30 pm IST on the 9th of May, a batch of 700 oxygen concentrators landed in India and within hours were in our warehouse. So how, when logistical challenges come from many sides, did we manage to overcome them and get the concentrators into India at this speed? 
Challenges : The two most significant hurdles of impact procurement are new government regulations announced almost daily and shipping delays due to overall demand spike.
For example with lockdowns being announced one after another, we have to ensure we have the right documentation and permits to continue transportation to where our inventory is stored, keep our desks open and so on. This is what our team on the ground in Delhi had to do. With Tamil Nadu announcing lockdown from today,, we have had to re-align our operations to meet the Tamil Nadu government's requirements. This is a given and something we react to as quickly as we can.
But shipping delays due to overall demand surge is something our team can address proactively.
Relying on conventional channels meant life saving supplies could be queued up behind non-essential cargo. Something we were not willing to accept. We were determined to get our shipment to India and deploy as fast as possible.
Overcoming Challenges: One of our sponsors connected us with United Airlines and they generously extended their support to fly in our oxygen concentrators at zero freight cost. Once it landed, the Indian Customs department stepped in and swiftly cleared the consignment.
The challenges we face are not unique to us. Every organization that is doing its best to extend help during the current crisis in India has to face similar challenges as the situation on ground evolves rapidly.
We have been very fortunate to have organizations and individual donors who, in addition to providing funds, have stepped in to help with procurement and logistics.
We are extremely grateful to Indian Customs team and United Airlines for their support and we are delighted to announce that we will start handing these oxygen concentrators to those in need in Delhi shortly.
Stay tuned for more updates on this.